2020 Kia Stinger Preview near Oceanside, CA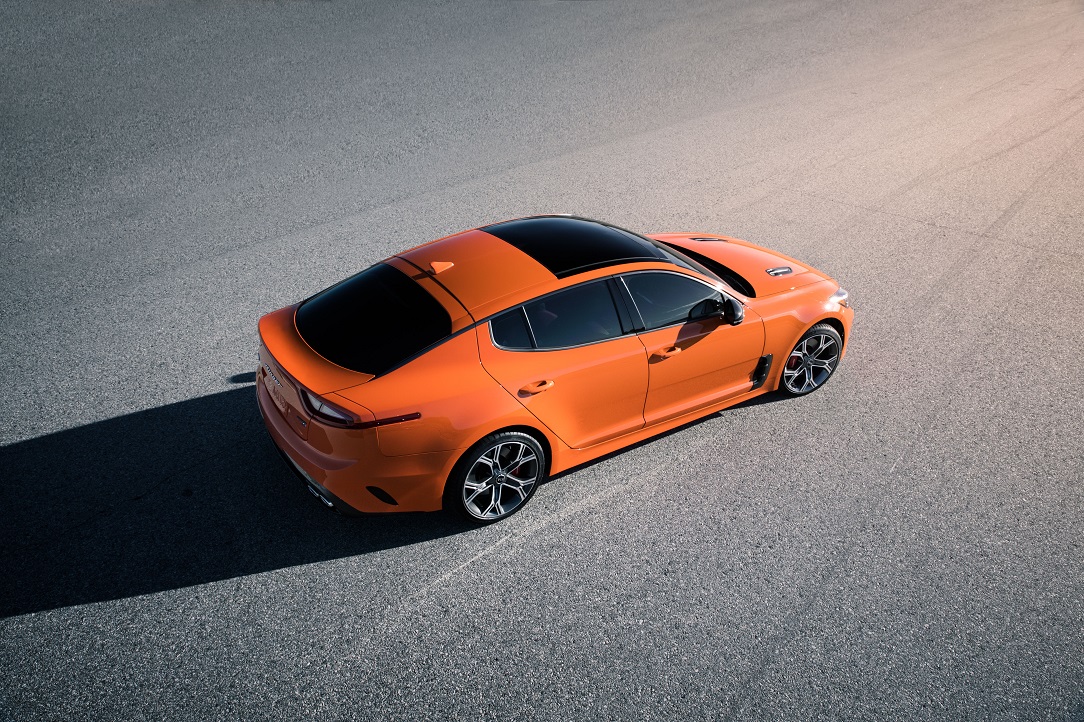 2020 Kia Stinger (left) shown with available features.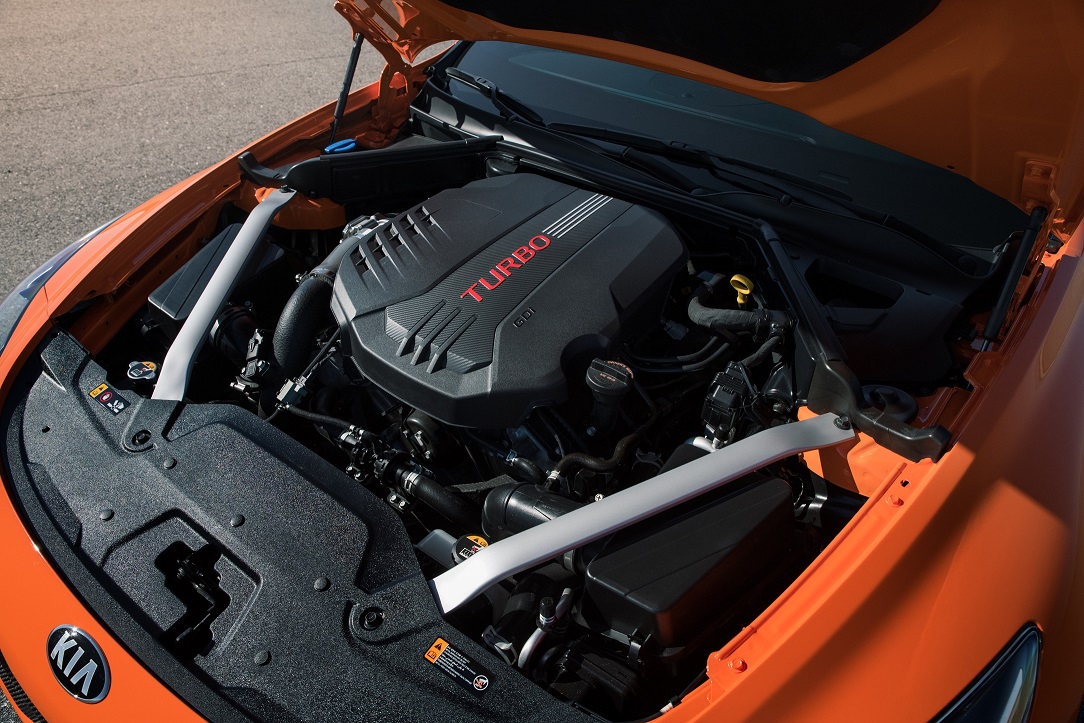 Have you heard? Kia is releasing a few new iterations of classic rides, one of which is the Kia Stinger! The 2020 model is coming out with a special edition where only 800 are believed to be distributed. We at Weseloh Kia are eagerly waiting for the arrival of this sporty sedan as it's already making waves throughout the Kia community. Read on if you want to find out more!
Style
If you've loved this beauty before, you're going to be over the moon once you feast your eyes on the GTS model. With the Stinger's classic curves and lines that causes your sights to trace from front to rear, you're already turning heads your way as you fly down Del Prado Avenue. But when you throw the GTS's exclusive premium orange paint color, Federation, into the mix, you're going to be seen wherever you go. Genuine carbon fiber parts will strategically outline the side mirror caps, signature tiger nose grille, and side vents for that ultimate sporty look. And when the pedal hits the floor, you'll have a luxurious Alcantara®1 leather-wrapped steering wheel to clutch onto.
Performance
Automotive enthusiasts will certainly have their hands full when they get a taste of how much gusto comes out of the 2020 Kia Stinger. With a standard 3.3L V6 system motorized beneath the hood, this engine will launch you to your next destination with an unrelenting 365 horsepower and 376 lb.-ft. of torque. Additionally, the Stinger has a special, newly-developed Dynamic AWD2 component that will give you the power of a rear-wheel drivetrain while offering you the control of a typical AWD system. This is revolutionary because you can now hit less-than-smooth road conditions without worrying about slipping out of control as you would with typical RWD systems.
Handling
The power doesn't stop at speed with the Stinger. You will have a few extra features that will heighten your Stinger experience even more. For starters, you have the choice between the new AWD and RWD systems. The first option will enhance traction and distribute strength more evenly. Drive Mode Select will amplify the rear-based dynamics. Comfort mode will send 60% of strenth to the rear for stability, Sport mode will send 80% of power for a more spirited feeling, while the Drift mode sends 100% of power to the rear and holds gears without upshifting. With whichever Stinger GTS ends up in your possession, you can count on the standard 8-speed automatic transmission to provide seamless acceleration and shifting from start to finish.
If you're interested after reading this 2020 Kia Stinger preview near Oceanside, CA, stay in contact with Weseloh Kia, located at 5331 Paseo Del Norte in Carlsbad, CA.
Reviews
Strongly Recommend Weseloh
CA
1-22-2020
Another 5 Star Experience
Carlsbad, CA
9-17-2019
I appreciate the honesty
CA
3-2-2020
Pleasant Experience
Carlsbad
11-12-2019
Hands Down Best Customer Service
CA
3-2-2020
Excellent Service
CA
2-14-2019
High Fives!!!!
San Diego
3-20-2019
Very Pleased
Christopher Wallace Solstice
CA
4-25-2019
Very Good Service
Carlsbad
4-1-2019
Amazing Experience
California
4-11-2019
Nothing but honestly and integrity
California
12-12-2018
Outstanding Service
California
1-31-2019
Very Happy
CA
2-1-2019
2019 Kia Optima
Carlsbad
1-17-2019
Very Pleased
Christopher Wallace Solstice
California
11-15-2018
Stoked!
Encinitas, CA
8-1-2018
Weseloh FIRST!
South Portland, ME
8-12-2018
Awesome Job
Carlsbad, California
8-25-2018
LOVE my car!
Carlsbad, California
7-7-2018
Great Service
California
5-1-2018
Read More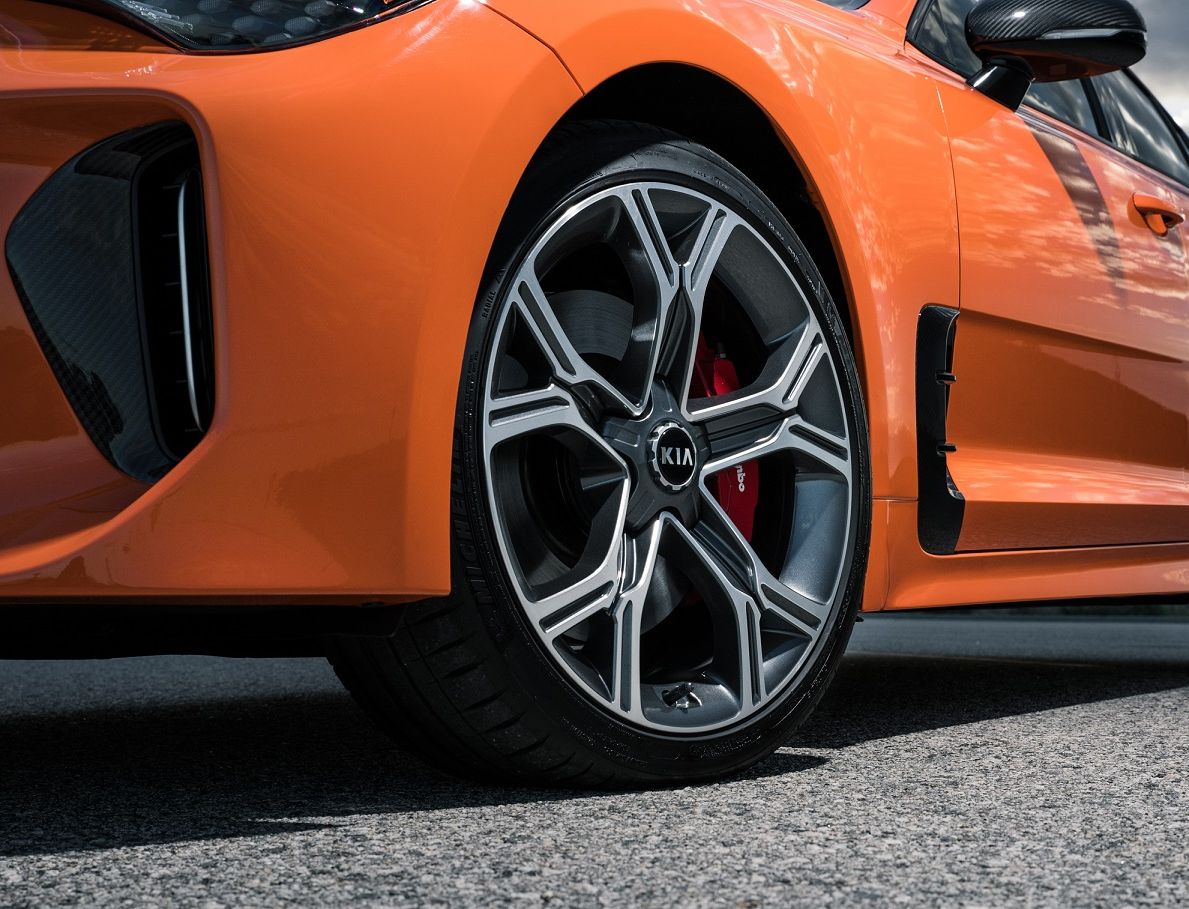 1. Alcantara is a registered trademark of Alcantara S.p.A.
2. No system, no matter how advanced, can compensate for all driver error and/or driving conditions. Always drive safely.