2021 Kia Soul EV First Look near Esondido, CA

2021 Kia Soul EV shown above with optional equipment.
When Is the 2021 Kia Soul EV's Expected Release?
In a world where electric vehicles are becoming more and more prevalent, you require a model that surpasses the competition. We at Weseloh Kia are excited to announce that the 2021 Kia Soul EV will be landing on our showroom floor in 2021, and you can be one of the first drivers at the helm of this stunningly capable ride. To learn more, contact us at your earliest convenience!
Exterior
Let's get started by addressing the exterior elements of the Soul EV. This model boasts LED daytime running lamps that will make an impression while you barrel down the Ronald Packard Parkway on your evening commutes. Raising the stakes are the LED headlamps that light up the nighttime sky with superior clarity, while the front cross-car LED bar leaves a lasting impression on fellow drivers. The bold front fascia retains the iconic look of previous iterations, and seamlessly transitions into sharp edges and rounded curves. You will have exclusive 17-inch lightweight wheels that give you enhanced aerodynamics, so you can get the most out of your gas tank. If you are looking to add some personality to your drives, then this is the perfect vehicle!
Performance
Electric automobiles are known for their performance specs, and the 2021 Soul EV will be no exception. It boasts a standard electric powertrain that will send you flying forward with plenty of horsepower and torque at your beck and call. And, since this model is all-electric, you will be able to receive your full torque strength from the moment that you press down on the accelerator! You will also have steering wheel-mounted paddles that allow you to control your regenerative braking levels. This way, you can switch to one-pedal driving! Finally, this model boasts a rotary shifter to help you change gears in an expedited manner without it taking up too much space in your cabin.
Charging
Opting for an electric vehicle can be a daunting task at first glance, since you might have fear of the unknown. We are here to instill confidence to let you know you will be able to charge up without any worry! The 2021 Kia Soul EV supports 120V, 240V, and Level 3 DC fast charging, so you will be able to juice up your ride and get back to what matters most without having to dit around for long periods of time. You won't have to wait until you get home either, because there are over 16,000 Level 2 (240V) charging stations nationwide. And, since you will be an owner in California, you will be able to access state tax rebates1 to help line your pockets with some extra cash for simply driving an electric model!
We hope that this 2021 Kia Soul EV first look near Escondido, CA, has you as excited as we are. To sign up for updates, get in touch with Weseloh Kia today during our open hours.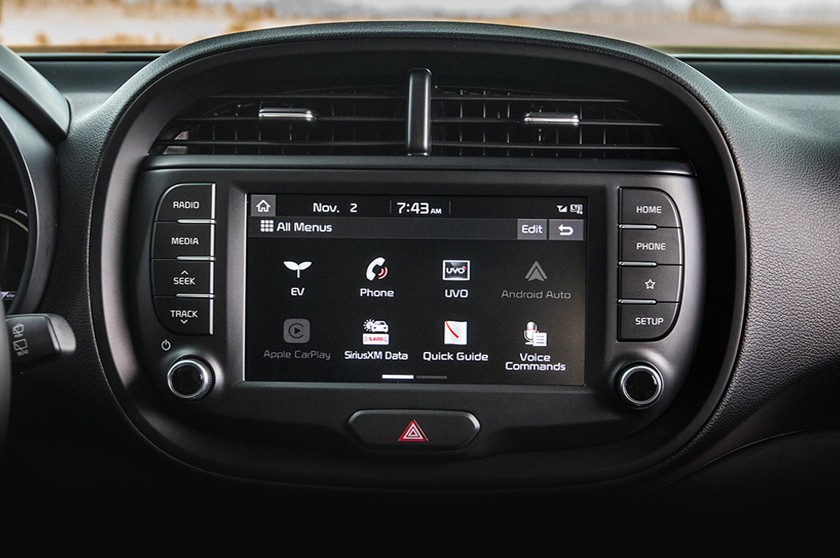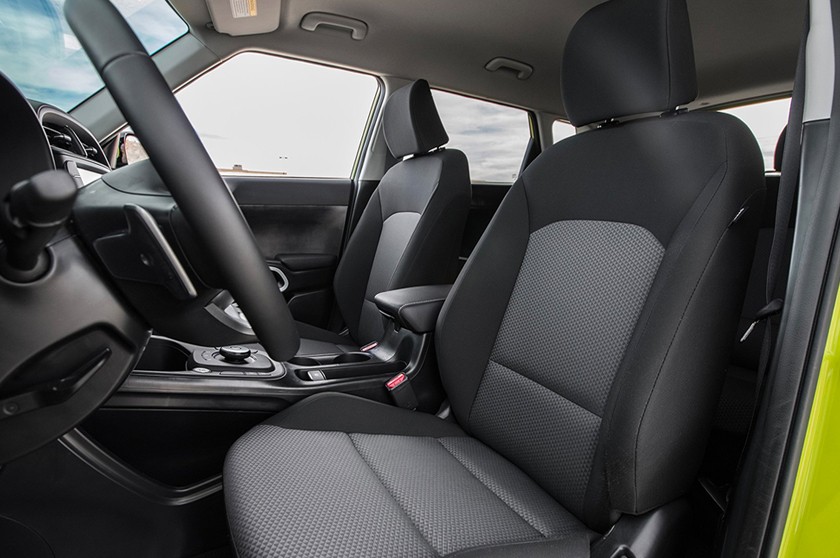 Reviews
Strongly Recommend Weseloh
CA
1-22-2020
Another 5 Star Experience
Carlsbad, CA
9-17-2019
I appreciate the honesty
CA
3-2-2020
Pleasant Experience
Carlsbad
11-12-2019
Hands Down Best Customer Service
CA
3-2-2020
Excellent Service
CA
2-14-2019
High Fives!!!!
San Diego
3-20-2019
Very Pleased
Christopher Wallace Solstice
CA
4-25-2019
Very Good Service
Carlsbad
4-1-2019
Amazing Experience
California
4-11-2019
Nothing but honestly and integrity
California
12-12-2018
Outstanding Service
California
1-31-2019
Very Happy
CA
2-1-2019
2019 Kia Optima
Carlsbad
1-17-2019
Very Pleased
Christopher Wallace Solstice
California
11-15-2018
Stoked!
Encinitas, CA
8-1-2018
Weseloh FIRST!
South Portland, ME
8-12-2018
Awesome Job
Carlsbad, California
8-25-2018
LOVE my car!
Carlsbad, California
7-7-2018
Great Service
California
5-1-2018
Read More
1. These incentives are offered by third parties and are subject to change without notice. Actual tax savings may vary and depend on your tax situation. Check with a tax professional and government agency for eligibility and other details.